Leading Mobile App Development Services for Businesses
If you're looking for a mobile application development company then you're totally at the right place. Trodosofts is an all-in-one software company that has been operating in the field since 2015. We provide businesses with mobile applications that offer stable performance, human-centered design, and a distinctive selling point to differentiate your business from the competition.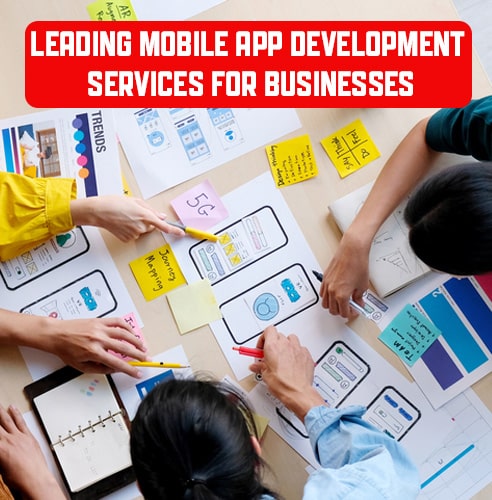 Our Mobile App Development Services Include
IOS and Android App Development Services
If you're targeting the iOS or Android market, then Trodosofts is the right place for you. Our app developers in Pakistan are here to turn your vision into reality. As mentioned above with extensive experience in the field of mobile app development we will help you create mobile applications according to your goals and objectives. At Trodosofts, we prioritize quality and reliability. Our apps undergo multiple strict testing procedures to guarantee performance, stability, and security. So witness your business creating an impact on the digital landscape.
hybrid mobile app development
Hybrid mobile app development services allow you to target multiple platforms with a single codebase. Unlike native app development, where you're limited to a single programming language for creating apps for every platform, a hybrid app uses a single base for all platforms. With frameworks like React and Flutter, we deliver high-performance apps that run smoothly on different operating systems.
Cross-platform app development
There is no limitation to creativity at our software company. With the help of cross-platform app development services, overcome platform restrictions and expand your audience. There are already 6.92 billion smartphone users worldwide, and this figure is growing continuously. Cross-platform app development is becoming important day by day. Our talented app developers are available to create applications that function across several platforms, including iOS, Android, and Windows.
We specialize in building native apps that leverage the unique capabilities and performance of each platform. By building natively, we tap into the core programming languages, frameworks, and tools provided by each platform. Native applications are tuned to take advantage of the platform's unique features. We mostly use Java or Kotlin for Android app development and choose Swift and Objective-C for iOS apps. As a result, our Apps offer unparalleled speed, responsiveness, and reliability.
Benefits of our Mobile Application Development Service
Totally Custom Mobile Apps For Business
We don't believe in the idea of one solution that fits all situations. We know that every company or business is unique so we treat them accordingly. Therefore, we ensure that your app completely complements your goals. So Choose our Totally Custom Mobile Apps for Business and experience the benefits of having an app that is built specifically for your business needs.
We provide speed-focused mobile app development services. That help optimizes the application to minimize unnecessary delays. keep in mind a slow app is mostly annoying for users.
We provide iOS, Android, and Windows responsive apps to achieve the best out of them. This will help your user stay engaged with you no matter which device they are using.
Our fully customized mobile application development services are starting from 200,000 PKR. So Don't be afraid to contact us.
At Trodosofts, keeping your personal info safe is our #1 focus! We take a set of practices that help protect your applications from attackers. We use industry-standard encryption and SSL certificates to keep your data protected. Our firewall systems are strong, and we have cool intrusion detection to stop any bad stuff from happening. Our privacy policy is crystal clear. We will never use any type of your data for our personal use and will never share it without your permission. Your trust is the most important thing to us. So don't be shy to contact us and take your business to the next level.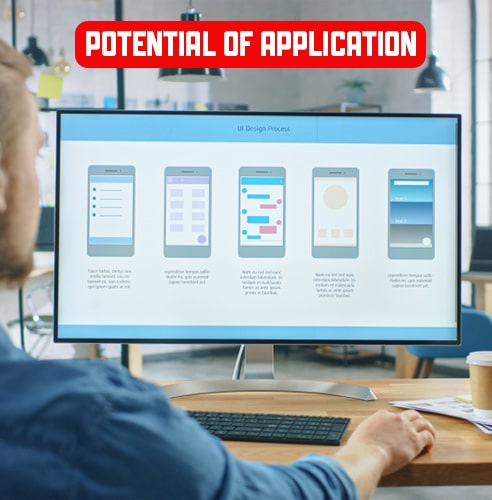 The Potential of Application Development
More than half of online users use mobile devices to access the internet. Because of this having a mobile application for your business is important. It will Unlock a world of opportunities for expanding your reach, captivating customers, optimizing operations, and gaining a remarkable competitive advantage. By using the power of a mobile app, you will demonstrate your commitment to meeting the needs of your valued customers. It's time to restructure your business and start a journey of endless possibilities.
Why Choose Trodosofts for App Development?
When it comes to app development, choosing the right partner can make all the difference. That's why Trodosofts stands out as the top choice. Trodosofts has established itself as a leader in the industry with over 8 years of experience. Trodosofts has successfully delivered several successful app projects across different industries. For more details about our delivered projects, you can check out our portfolio.
Custom Software Development Services
When it comes to meeting the requirements of businesses. That's where Trodosofts excels in providing custom software development services. By opting for customized software development, businesses can unlock a range of benefits. From enhanced efficiency and productivity to improved data management and scalability, customized software services offer a competitive advantage.
We understand the importance of time. That's why we prioritize on-time delivery as the foundation of our software development process. Through effective communication, we keep you updated about the project's progress in every phase. With our commitment, you can rely on us and can have peace of mind. Now it's our responsibility that your project will be completed within the timeframe.
All Your Queries Are Answered
At trodosofts, we've got your back when it comes to answering all those burning questions. No query is too big or small for our team. So consider us your go-to source of knowledge. We're here to ensure that every uncertainty finds its resolution.